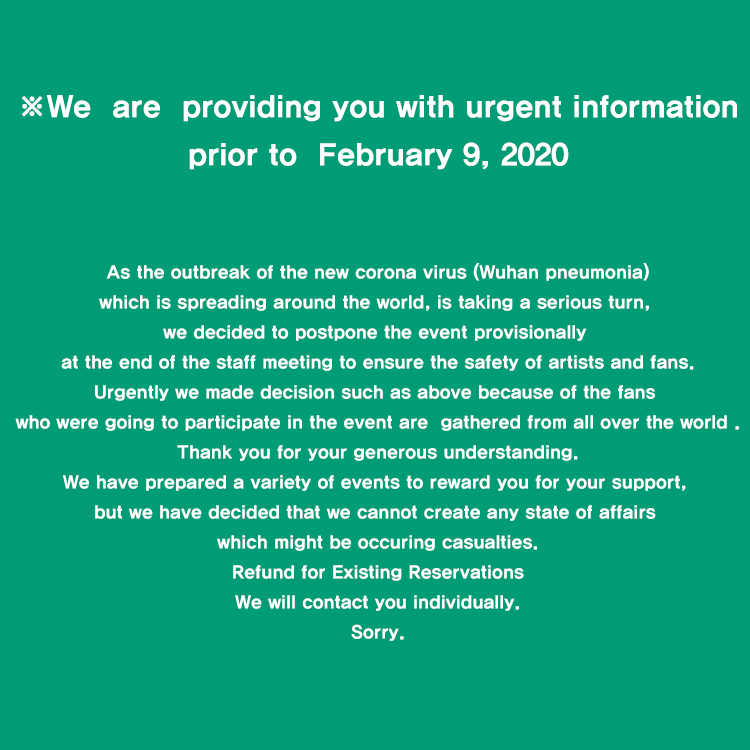 Hello, This is management team for the event ' A beautiful trip
with Kim Soo-hyun given from Modetour' .
As the outbreak of the new corona virus (Wuhan pneumonia)
which is spreading around the world, is taking a serious turn,
we decided to postpone the event provisionally
at the end of the staff meeting to ensure the safety of artists and fans.
Urgently we made decision such as above because of the fans
who were going to participate in the event are gathered from all over the world .
Thank you for your generous understanding.
We have prepared a variety of events to reward you for your support,
but we have decided that we cannot create any state of affairs
which might be occuring casualties.
Refund for Existing Reservations
We will contact you individually.
Sorry.